8'
Spas
6-7 Person
7'
Spas
5-6 Person
Small
Spas
4-5 Person
Ready to create your perfect spa?
Every person is unique, and so is every Aspen Spa. We want to ensure that you get a spa that is made specifically to meet your needs, so we have developed a simplified buying process.
Step 1
Choose the uniquely designed spa mold that is right for you by answering these questions:
How many people do you want your spa to accommodate?
How much space do you have for your spa?
Do you prefer a Lounger and Captain's Chair or 2 Captain's Chairs?
Step 2
What features are you looking for in your spa? Most Aspen Spas are made in three series – ES, GS, and VS. Your choice in which series reflects what you may want from your spa without ever having to compromise on quality.
Step 3
Fully customize your Aspen Spa by choosing your spa shell and cabinet colors, select upgrades you desire, and enhance your spa with the right accessories.
Which series fits you?
Once you have chosen the model you like, Aspen Spas offers three distinct spa series, allowing you to select the features that meet your every desire.
Different features are standard in each series and various upgrades are available, depending on the spa model.
ES - Extreme Series
ES spas deliver unsurpassed therapeutic massages, a soothing Chromatherapy Lighting System with more points of light under water and illuminated top-side valves and pillows, stainless and graphite halo jets and powerful volcano foot jets, the epitome of luxuriously indulgent relaxation of the muscles and the mind.
We invite you to slip in and soak up the endless benefits of the Extreme Series.
GS - Great Series
GS spas were created by our engineers to deliver the ideal combination of invigorating massage and innovative spa features, including stainless and graphite halo jets, a waterfall and Mini-Chromatherapy Lighting.
Relax your mind and body in the clean and clear water with soothing sounds of the waterfall, massaging pressure of the bubbling jets and the calming colors of the chromatherapy lights in your GS spa.
VS - Value Series
VS spas provide the definition of relaxation and comfort. Perfect for spending time with your family, entertaining friends or simply reconnecting with your inner self, these spas offer up to 43 soothing, massaging jets and sparklingly clear water.
What makes it an Aspen Spa?
At Aspen Spas, we believe that it's not only important to use the best components when building a spa, but also to utilize the best processes and techniques. Our spa mold designs are handcrafted in house, backed by years of research and development, and reinforced by customer feedback. We are confident that our spas are not only more comfortable, but more durable, reliable, and efficient.
Smarter Design
An Aspen Spa starts with an unsurpassed design concept; one seat cannot be everything to every body. With different seats, seat heights, jet sizes, and jet patterns, your Aspen Spa is crafted to meet your personal needs for relaxation and comfort.
Enviro Spa Construction
Every Aspen Spa is a quality-built hot tub: from the shell to the cabinet to the base, they all combine for a better-built spa.
Lucite Optix-XL Acrylic
Exclusive 7-Layer Reinforcement
Maintenance-Free Cabinet
Real Wood Look and Feel
ABS Pan Spa Base
100% Recycled Plastic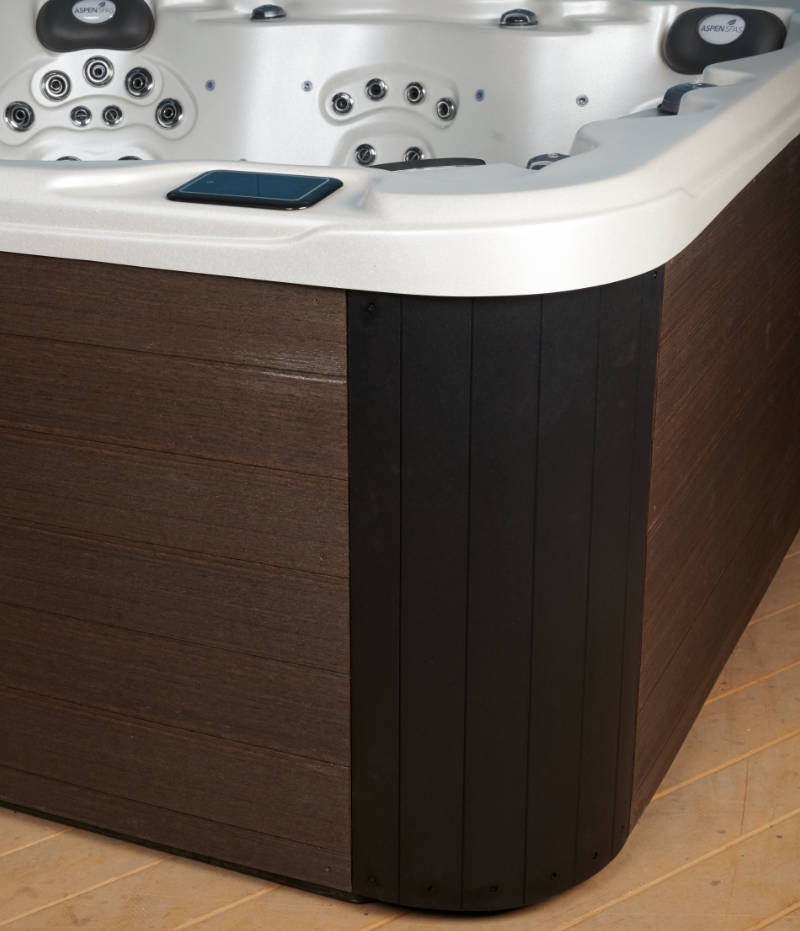 Polar Insulation Package
Aspen Spas is committed to building energy-efficient spas through our unique P.I.P., which addresses insulating from the cold and retaining the spa's heat.
Spa Shell Insulation
Hybrid Cell Natural-Therm Zero
Cabinet/Door Insulation
Prodex Total 5m Plus
Spa Base Insulation
Prodex Total 5m Plus
Spa Lip Insulation
2 lb Foam Ring
Spa Cover
4" x 2: Insulated Hard Cover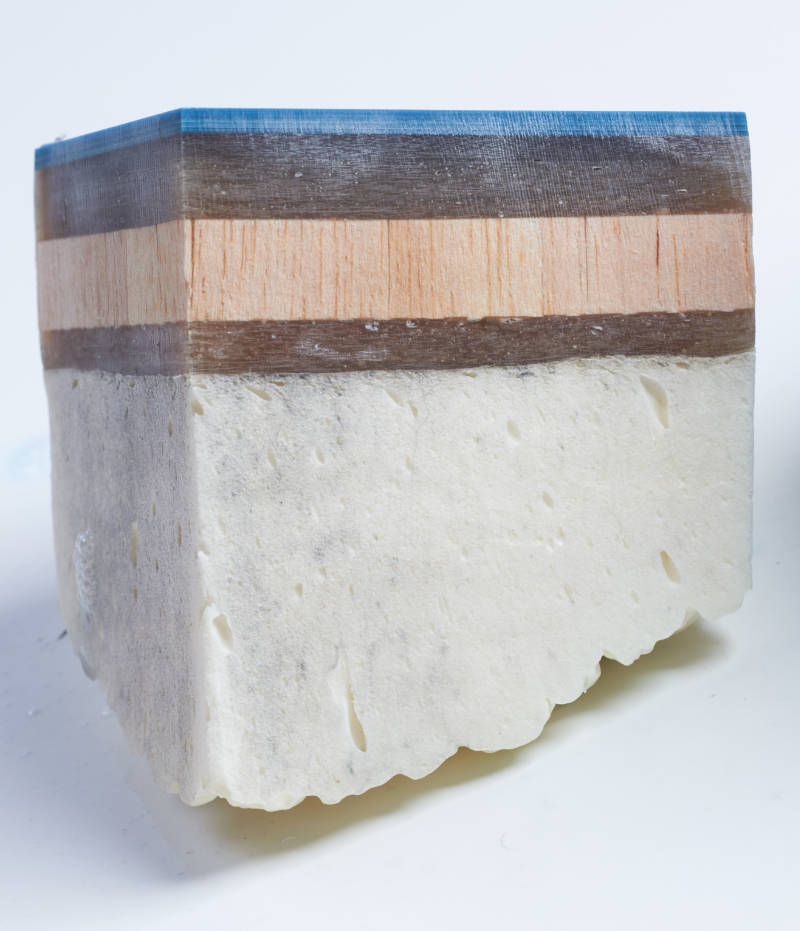 Everlast Performance Plumbing System
The combination of utilizing SQR Compression Jets by CMP plumbed with 2" schedule 40 Pipe, 90° Sweep Elbows, and 3/4" Shurgrip Flex Hose not only perform better and deliver more therapeutic pressure, but it is also a more reliable and dependable plumbing technique.
Jet Bodies and Valves
No-Leak Compression Grommet Seal
Main Supply Lines
Schedule 40 Hard and Flex Pipe with 2" Sweep 90s
Jet Plumbing
2" Manifold System with 3/4" Schedule 40 Shurgrip Hose