Why Aspen?


Better Spas, Better Living.
A Family History
It all started with an idea...
With a strong foundation in the heating and air conditioning business, the Bania family knows well the value of perseverance, hard work, customer service and a job well done.
Their years in HVAC exposed them to a wide variety of skills, including electrical, plumbing and carpentry work, as well as the essential and special finesse of knowing how to treat a customer and their home with respect and care along every step of the way.
Driven by the desire for a change and the pursuit of entrepreneurship, in 1991, the Banias opened up what would soon become Aspen Spas. Combining years of experience in a number of industries, they were able to create an unrivaled hot tub with innovative, exclusive designs and quality that can only be made by their family-owned and operated St. Louis company.
The immense success of Aspen Spas can be attributed to matriarch Pat Bania, who served as sales manager and built customer relationships that lasted years until her passing in 2010. The true heart and soul of Aspen, Pat was a friend to everyone that walked in the door and set a precedent for future employees for how to treat customers – like family. Her spirit lives on in her sons, Tom and Sam, who use their different personalities and strengths to continue to run Aspen Spas in her honor.
With such a rich history, you can trust that we, just like your spa, are going to be around for years to come.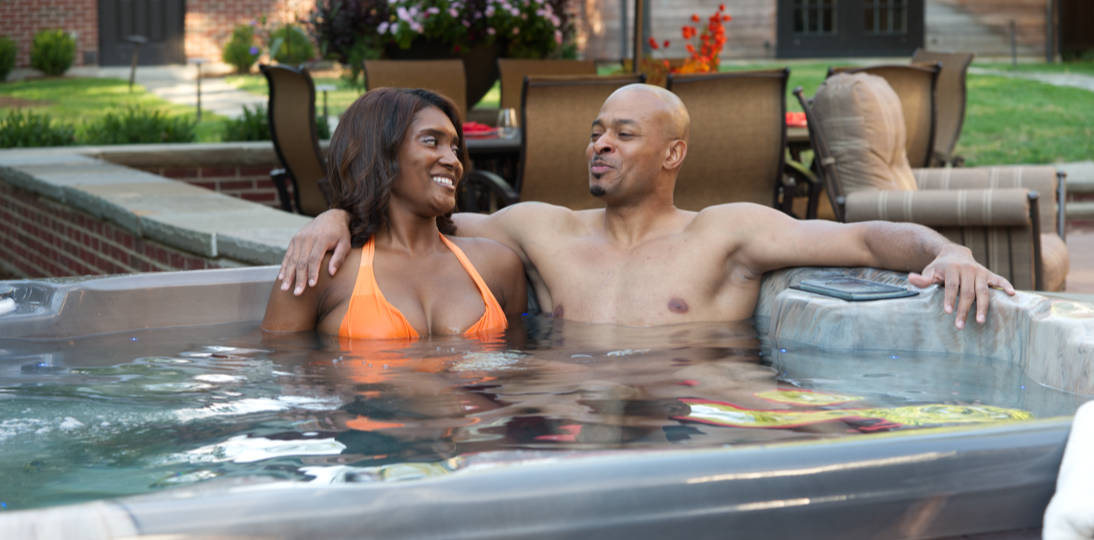 Aspen Spas Today
Since we started building Aspen Spas in 1991, we've been guided by a simple philosophy: design spas for comfort, performance, and flexibility—and build them with the best components and techniques available. We focus on design, durability, efficiency, and reliability to bring you the best spas in America, and we're continually innovating to improve your spa experience.
Today, Aspen Spas has dealers across the United States, United Kingdom, and Canada. As a spa manufacturer, we strive to have an acute understanding of the customer's therapeutic needs and relaxation desires. Due to our factory-direct showroom in St. Louis, MO, we are continually in touch with today's spa customers.
Customization
Our knowledgeable team of experts and partners will guide you into the right spa model, the right series, and the right customizations. With Aspen Spas, you can truly make your spa your own.
Customer Service
As a family-owned and operated St. Louis business, we treat every customer with kindness and respect. We have developed a streamlined buying process that leads you to your perfect hot tub.
Go Green
Aspen Spas is committed to building efficient, long-lasting hot tubs. We recognize spas are a quality-of-life choice for your health and wellness; therefore, we choose to use several eco-friendly components that are made from recycled plastic that enhance the quality and life expectancy of every Aspen Spa. In addition, we build well-insulated, energy-efficient spas that reduce operating costs.